Update My Logo
We recently wrote about the cost of a logo and the importance of an effective brand identity for a business.
We often have clients come to us with existing brands. Brands they were very proud of a few years ago but when they look at their business card now, it doesn't excite them anymore. The logo and brand identity is looking a bit dated and tired. Maybe it was created when funds were tight or maybe it had to be done in a hurry.
A full rebrand can be expensive, risky and perhaps even undo any market recognition that you may have built up. What's needed is a little re-invention, a little modernising, refining and refreshing. A refresh of your brand that allows for a smooth overlap with your current brand. To create a logo more suited to your current business objectives and too your target audience. And one that can evoke a renewed excitement from within your business.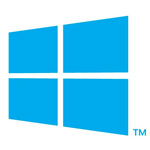 If a company the size of Microsoft can update their logo, four times in their case…..then maybe it's time for you to think about it too.
If you are ready to discuss your requirements, or would like further information on how we can update your logo, then please contact us here.